Callie69's Wiki Page
MindSay wiki pages
: Only the friends of callie69 can edit this page.
Welcome to Callie69's personal MindSay page!
Callie freaking rocks!! I love you bunches!!! (hehe)
xoxo
Rawrs callie you sexy diva. Hm loves you crazy milf you.
=BkayJuvie [BrittanyKay]
If you are callie69 or one of Callie69's friends, click "Edit page content" to get started!
| | |
| --- | --- |
| Ads by Google | Friends of callie69: (more) |
| &nbsp | |
Login to post a comment
. (
Create an Account?
)
hey callie- this is my new blog. i deleated the other one.
michelle
Callie,

I need your help.

Can I email you?

<3

Cas
certainly Cas, i don't know how i can help or what help you need but you can certainly email me. callie69_99@yahoo.com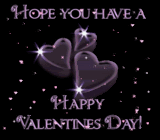 thank you and i hope you have a delicious VDay
HEllo Callie... Ive followed your blog on and off for about 4 years. Your a very interesting women and I love it. I hope to one day be like you. Im not sure if you remember but a few years back I emailed you about my then boyfriend now fiance and a possible 3some you gave me some of the best advice. Thank you..Im back to mindsay now and would love to be your friend if you would have me.
oh goodness, how am i supposed to remember that long ago????? i am an old woman
it's not the advice you get it is how you use
Login to post a comment
. (
Create an Account?
)
Re: Diner Sues Restaurant for Putting Mustard on Her Sandwich - If she had such a strong allergy to it…