Serenity
MindSay wiki pages
: anyone can edit page content/design, post comments, or find other members interested in Serenity!
"This is the captain. We have a little problem with our entry sequence, so we may experience some slight turbulence and then - explode."
You want to ride in our ship, don'tcha? She's the smoothest ride in the 'verse. You do have enough money to pay? Okay, good. But I should warn ya, the captain's a bit grumpy at times, but for the most part the crew's all like family on Serenity...
Why don't we meet everybody, shall we?
Captain Malcolm "Mal" Reynolds: Moral criminal and loyal captain. Wears tight pants. Knows how to give orders.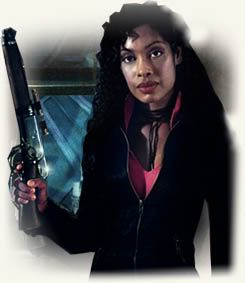 Zoe: Warrior woman. Second in command of Serenity. Married to Wash.

Ads by Google
Members interested in Serenity: (more pictures)


Put 'Serenity' in your profile to be listed here.

&nbsp
Login to post a comment
. (
Create an Account?
)
You scored as Capt. Mal Reynolds, The Captain. You are the captain of the ship, so the crew are your responsibility. You just want to do the job, get paid and keep flying. Why is that always so hard?



| | | |
| --- | --- | --- |
| Capt. Mal Reynolds | | 69% |
| Inara Serra | | 69% |
| The Operative | | 63% |
| Shepherd Derrial Book | | 56% |
| Simon Tam | | 56% |
| Zoe Alleyne Washburne | | 56% |
| River Tam | | 50% |
| Kaylee (Kaywinnet Lee) Frye | | 38% |
| Jayne Cobb | | 38% |
| Hoban 'Wash' Washburne | | 31% |


Which Serenity character are you?
created with QuizFarm.com
Who-hoo! You is sexy as Mal. I think I can see that...
He is the captain, the one in control afterall...
I saw him with his shirt off in the movie =)
Uh-huh! You could so tell he'd been working out. He's more toned in the movie than he was in Firefly.

Plus, at some point, you gotta see him in the nude on the show. There's an episode they didn't air on FOX called "Trash" where Mal gets hoodwinked out of his clothes and left completely nude on a deserted moon. He's got a nice back side to match the front!
WOW, a frontal nude scene?! Now I must watch the series =) LOL!
Oh, they blur it up and shadow things out. I checked. Viewed it in slow motion on dvd, but all I got was a tease. I'm sure I'm not the only fan who has done it! But, yes, it's fun! Well worth the watch.
The actress who plays River Tam was born in San Antonio, TX =) That makes me very proud lol
She's also a fabulous dancer, too. Some recent photos I've seen have her high steppin'! I'll have d/l sometime...
I think I'm going to do a page for Summer Glau (River) and Morena Baccarin (Inara) next!
They were my two favourites!
AWESOME.

I love this movie. Okay, I was bummed about who all died, but the movie was great.
Yes, so was I. I liked "Mr. Universe" as well -- he would've been a neat character for a series. Oh, well!
Hope no one minds that I dressed up this page a bit. I loved the movie and the series!
I LOVE FIREFLY!! However, I was very diappointed with Serenity...... which I new I would be because they had to play ketchup for the rest of that had not seen the series. I Firefly was one of the best shows I watch last year .... I can't wait to they make new ones.
Does anyone know the orginal story line behind Shepard. They had some cool hints about him in the firefly serious. ..... I was really hoping they would unfold his character some more!!! FYI ... you can buy Firefly series at Best Buy -- Its way bette than the move.!!
not sure about shepard.. they touch on it in the comics too. but i think its gonna stay one of those mysteries..
huh? ... Do you the epsoid "Object in Space" where the black says "He's no shepard!" Remebers there are several indication to this. However, to me it looks like this story will never fully unfold, due to the movie.
Login to post a comment
. (
Create an Account?
)